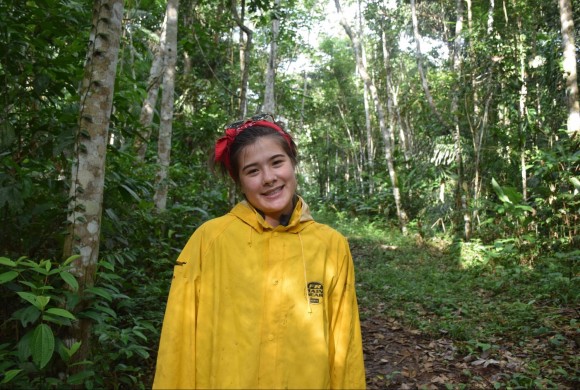 Hello! My name is Greta Wong, and I am an American university student, studying Organismic Evolutionary Biology, with an interest in conservation. As such, GHFS has been such a perfect learning platform. With so many projects going on, it's easy to absorb knowledge just by talking with the other volunteers about their projects. Although I've only been here a month, I've helped with sloth and anteater rehabilitation, dolphin research, Kapok tree mapping, and raising conservation awareness.
One of my primary projects has been transferring the information on all of our sloth rescues to an online database. While data entry may not seem like the most riveting task, it has actually been enlightening. Each sloth has its own story of how it came to us. Many are found in the city, wandering without a home due to the deforestation here. Others are found tied up, being sold as pets. Often when the sloths first arrive at GHFS, they are timid and curled in a ball. But, once we offer them some busipapaya leaves (their favorite leaves), they happily crunch away and await their swift release back into the wild.
I've loved learning about the circumstances of their rescue, especially when I come across one of our long-term residents. It's wonderful to see how our care has really helped these sloths and how they've grown since they came to us.
In places where conservation is not on the forefront of people's minds, it can be hard to know how to incite change. Luckily, GHFS has dedicated volunteers and a strong leader, all of whom have been working relentlessly to protect Suriname's special ecosystem.
The experience I've gained from being here is invaluable, and I am excited to see where this organization will go!