Together we can make change.
Find out more about Green Heritage Fund Suriname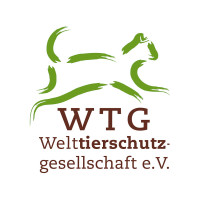 In September 2016 Green Heritage Fund Suriname (GHFS) and Welttierschutzgesellschaft e.V. (WTG) signed a cooperation agreement to work together to rescue, care, rehabilitate and release sloths, anteaters and armadillos in Suriname. This partnership was renewed with a new cooperation agreement in March of 2018. Welttierschutzgesellschaft e.V. (WTG) is a Berlin/Germany based registered non-profit organisation. Their vision is a world, in which animals are appreciated by people, treated according to their needs and with respect. In their work for animal welfare WTG focuses on countries and regions with little protection for animals. They aim at improving the situation for animals in the long term i.e. by providing veterinary care, by supporting animal sanctuaries and through educational work. WTG cooperates with local partner organisations and involves the people who are directly concerned. The cooperation agreement is initially signed for one year and will provide the GHFS with financial support for the Sloth rehabilitation centre in the form of a first-ever Sloth rescue vehicle, intensive care equipment and other animal care equipment, as well as support for the medical care for all rescued animals.


GlobalGiving is a non-profit organization based in the United States that provides a global crowdfunding platform for grassroots charitable projects. 
The funds raised on the GlobalGiving site helped  build the rehabilitation center for sloths and anteaters victimized by urban sprawl. A permanent place on Global Giving also enables us to reach a worldwide audience and, very welcome for us, it allows USA citizens to make a tax-deductible donation.
GHFS currently has 1 project on the GlobalGiving site. For more information about this project and previous reports please go to our GlobalGiving Page.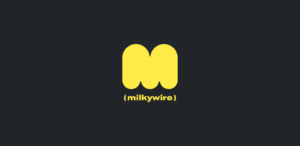 Milkywire is a free online fundraising / crowdfunding / charity platform where you can discover, connect with, and follow the work of the people who are changing the world. The doers, the changemakers, the Gretas. We call these people impacters because that's what they do – impact. If you want to accelerate their impact, you're also free to support their work.
The GHFS joined Milkywire in 2019. The Milkywire app allows you to follow our work in real time as well as make donations to the different projects that are currently running. 
Download the app in the Google play store of App store. Make sure to follow our impacters Monique Pool, Pebbles Sontowinggolo (Geneviéve) and Cheyenne Samson. 
Suriname Holidays has made a commitment to our foundation that for each trip that is booked through them, they will make a donation to our foundation. And in case you have children, Suriname Holidays will also give you the book Charlize goes to the Forest to prepare the children for their trip to Suriname.