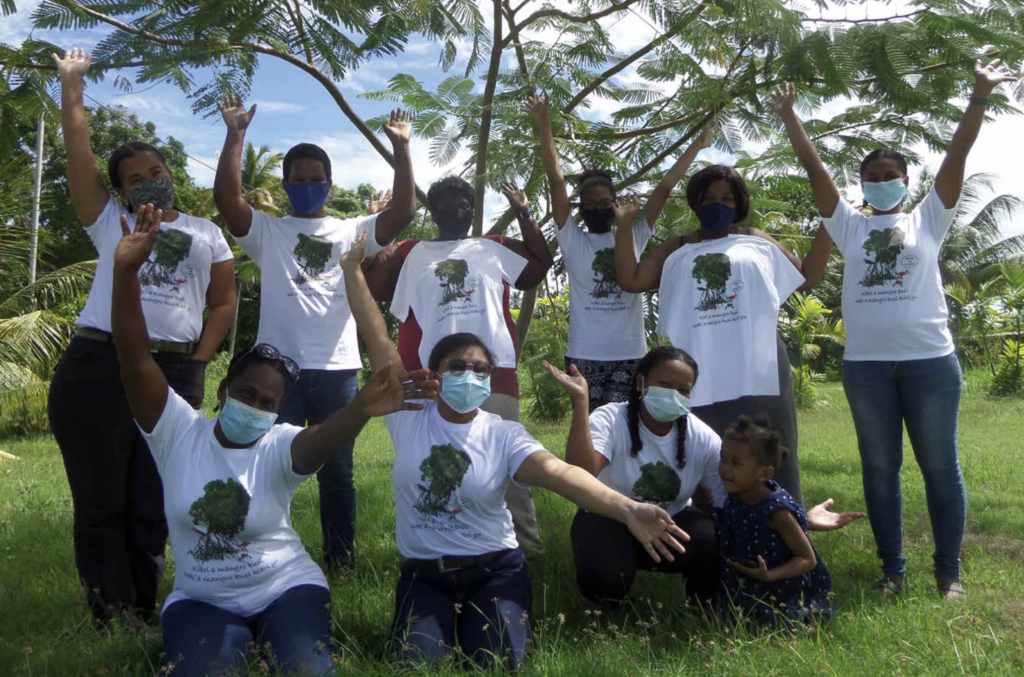 This component seeks to facilitate knowledge exchange between various stakeholders in community-centered interventions for the conservation of mangroves.
The knowledge exchange has multiple dimensions and targets a broad range of stakeholders, partners, and the wider national and international community. This component will, for example, facilitate piloting a collective impact group approach for mangrove conservation in Suriname and a design thinking event to develop a model for behavioral change.
In addition, a knowledge product will be produced on the importance of community behavioral change to the practical and sustained conservation of mangrove ecosystems. Data collection, analysis, and exchange of information and knowledge on mangrove health and protection with other countries in the region through the GLOBE (Global Learning and Observations to Benefit the Environment) Network will also be financed through this component. Together with GLOBE, the Green Heritage Fund will work on adapting existing GLOBE protocols to protect and sustain the mangrove ecosystem.
The knowledge exchange also includes a local mini expo on mangrove conservation to sensitize the broader regional population (and youth in particular) and participate in relevant international forums.
To target younger children, a knowledge product in the form of a comic book on the importance of mangroves as a seasonal or permanent habitat for bird species in Suriname will be produced and disseminated.
The key expected outputs of this component will include the following:
(i) 4 Outreach events on mangrove conservation;
(ii) a knowledge product on community behavioral change as a key factor in mangrove conservation;
(iii) the development of a GLOBE mangrove monitoring protocol, and
(iv) an action plan for national mangrove conservation supported by key stakeholder organizations.