Paramaribo, 23 January 2017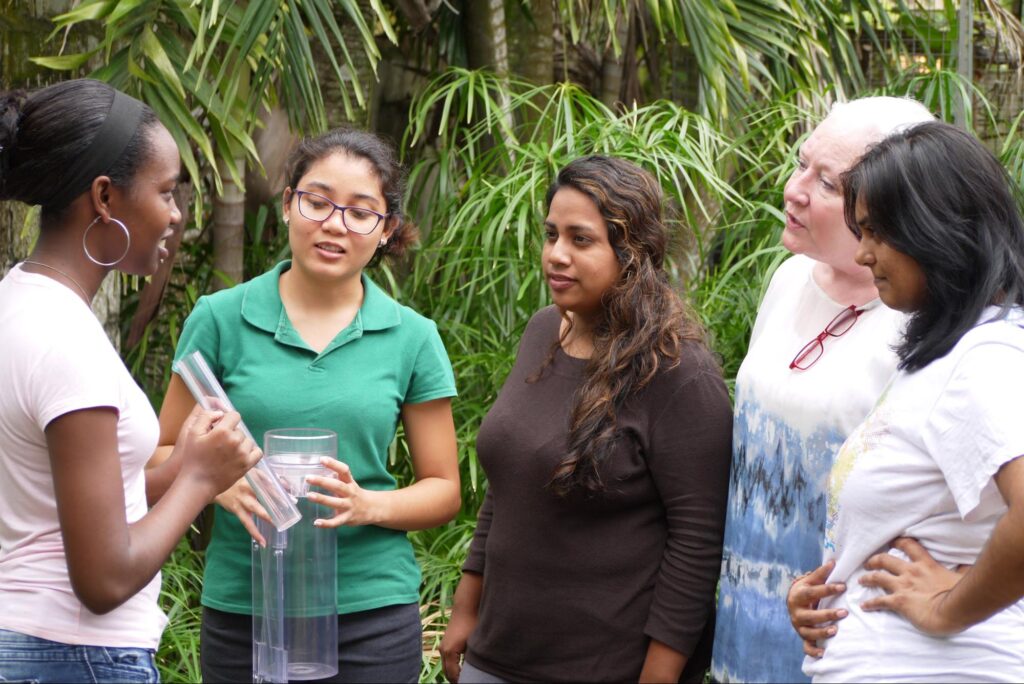 Master Trainer Lynne Harris provides the training for the GLOBE trainers
GLOBE master trainer Lynne Harris Hehr (Arkansas, USA) was brought to Suriname by Green Heritage Fund Suriname (GHFS) to train teachers as GLOBE trainers. GHFS appointed three teachers this year as 'traveling teachers'. These teachers travel as GLOBE ambassadors throughout Suriname to provide environmental education in schools in all districts.
In addition, during the weekend of 21 and 22 January an open training took place of two full days for interested teachers and students who could obtain their own certificate as GLOBE teacher. These GLOBE activities are funded for a whole year by Tullow Oil. With these new teachers and trainers, the GLOBE program can be further consolidated within both primary and secondary education.
GLOBE
GLOBE (Global Learning and observations to benefit the Environment) is an international education program that teaches students to conduct their own research into the environment. Students gather information about the atmosphere (air), hydrosphere (water), biosphere (flora & fauna) and pedosphere (soil) in their own surroundings in a scientifically sound manner. Participating in GLOBE contributes to the environmental awareness of the student, as well as to global environmental research.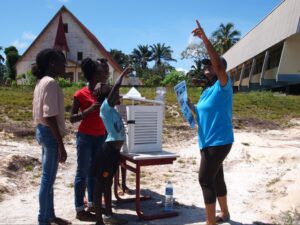 GLOBE Atmosphere research in Brownsweg, Brokopondo
More information
https://www.facebook.com/globesuriname/ www.globe.gov