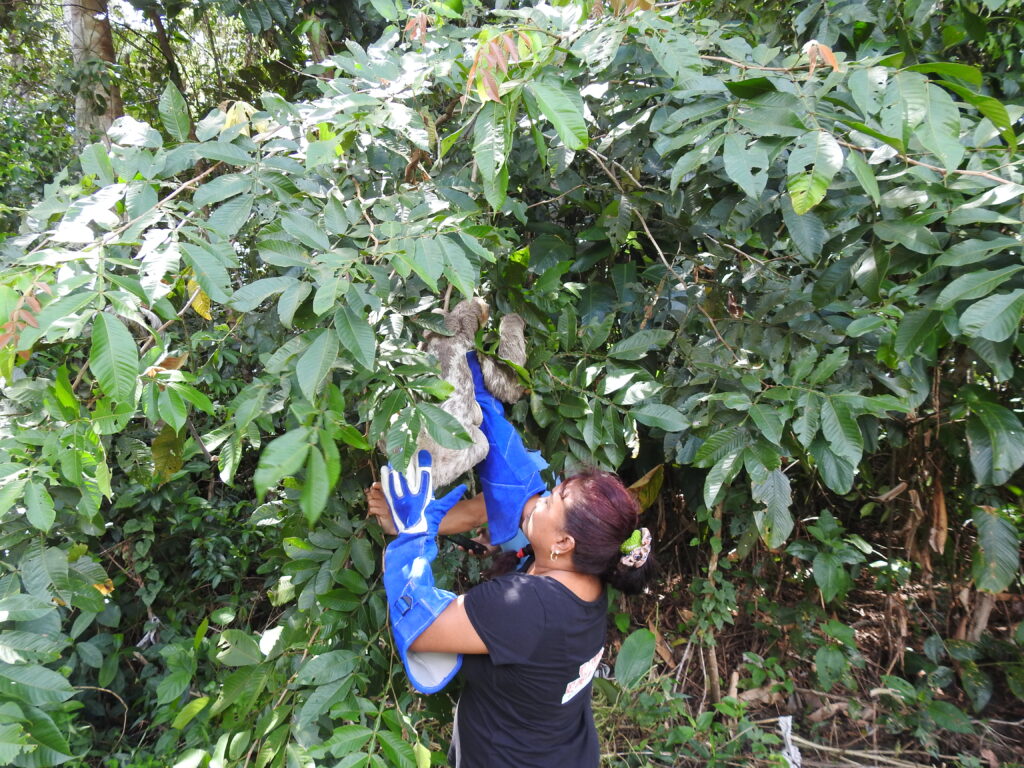 We have a lot to be thankful for at the end of this year. We had many interns and volunteers turn up to help with our work. Frances entered data for all our Paramaribo rescues of the past five years while immediately mapping them. Wianda entered data from many, many years of feeding our temporary stay animals. Loren worked hard to keep a starving giant anteater pup alive and put her vet skills to work for us. Roberto provided expert advice from a distance with many of our critical rescues. Sean and Gini and a crew of Indigenous assistants helped maintain the educational trail and other parts of our rehabilitation center.
Karen and her team of volunteers came more than once to help us maintain the driveway to the center. Shovel sand into the enclosures to compensate for the heavy rainfall that caused more water to stand longer in new places. Ingrid came with her Batik group and her teacher Sri to finish our educational mural. Irenka and Mailo helped save an animal from the illegal wildlife trade. Dominiek came with his students to inventory the trees in our sacred little forest to improve the educational story. Volunteers came to help finish the enclosures for the animals to start getting used to the forest.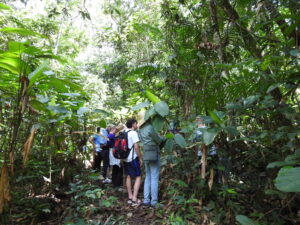 Our Rehabilitation Center Team, in the meantime, ensured the continuous care of all our animals – permanently living in the trees, semi-permanently on their way to freedom, and those just passing through.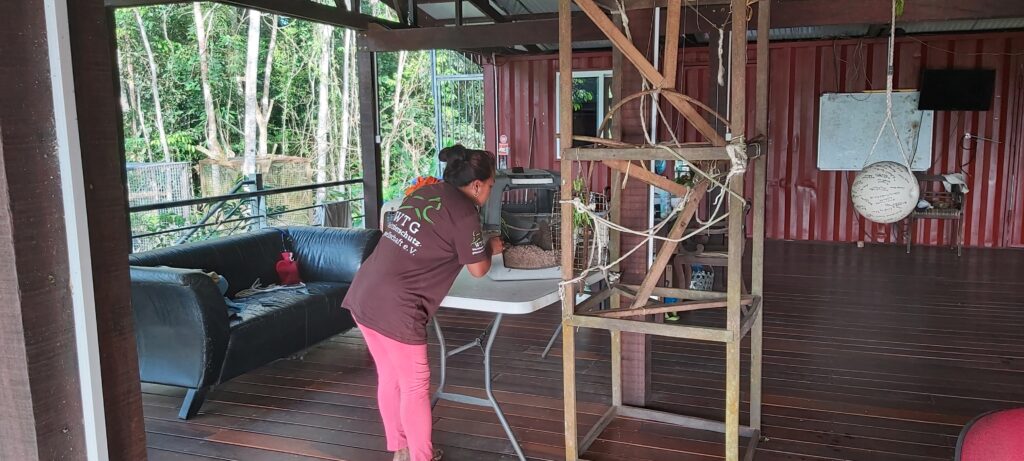 Our city team worked tirelessly to rescue animals in the city from uncomfortable situations in houses, under roofs, tied by malicious people to a fence, and shot by hunters or gunmen without a conscience.
The vets we work with, either online or locally, gave it their best to try to save animals in critical condition, burned, shot, or otherwise debilitated due to the situation they came from.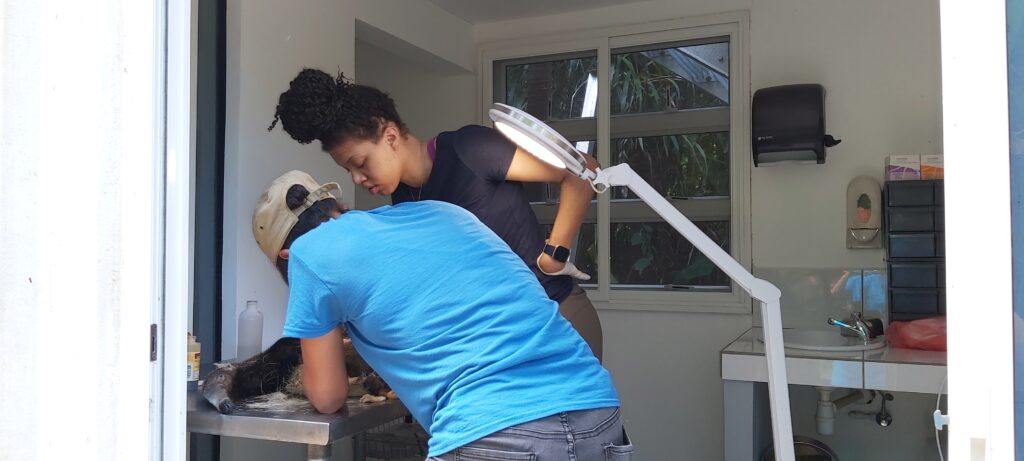 We gave interviews and presentations and produced educational materials to help raise awareness of how humans are the greatest threat to wildlife, whether directly through hunting, trafficking, other human-wildlife encounters or indirectly due to climate change.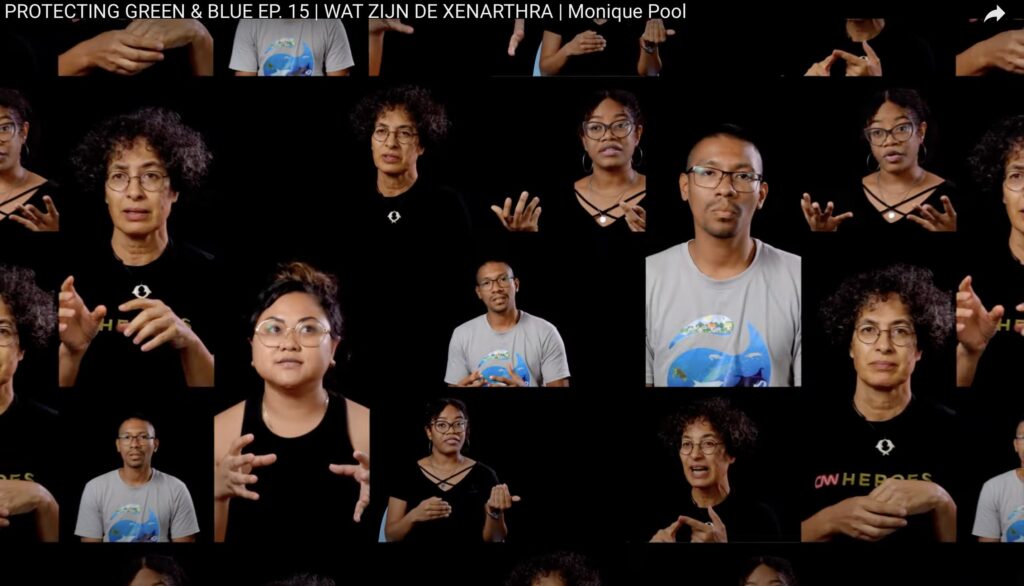 We celebrated our volunteers during our volunteer event at which two sloth awards were handed out to Natascha Wong A Ton, for having provided more than a decade long financial advise. And to Sharen-Vess Schaap, the once youngest volunteer, and now the volunteer that has supported us for almost 14 years.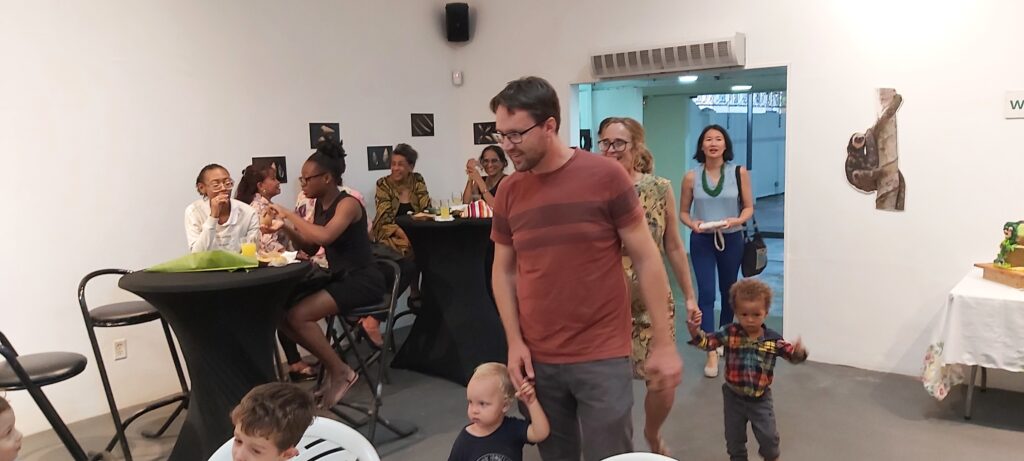 Thanks to the financial support of many donors, visitors, and our partner Welttierschutzgesellschaft, all this was made possible for us in 2022. The almost 130 rescues, the rehabilitation of the animals that needed it, the releases. Our educational tours, awareness, and advocacy.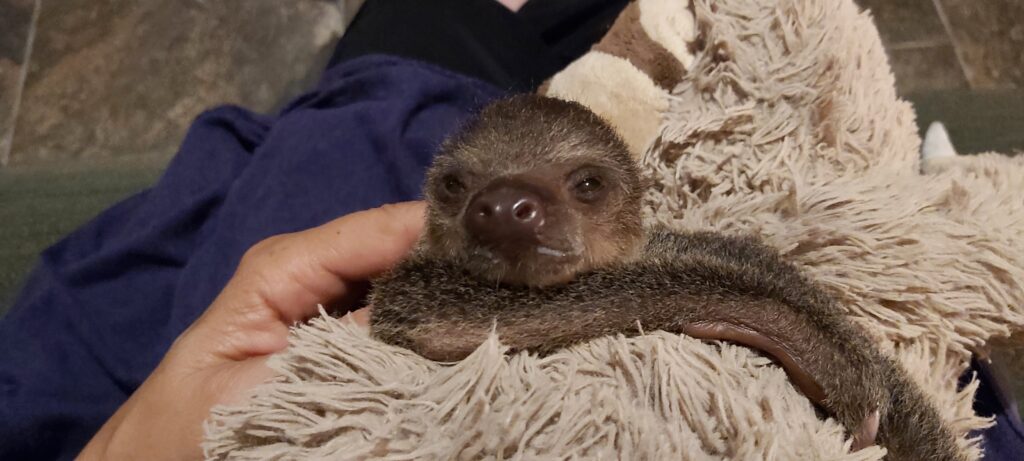 We are immensely grateful for the support of our volunteers, donors, visitors, by-standers and our partner. We wish you all a fantastic 2023! We hope to welcome you to our center one day.