By Ted van Hooff
'There's a sloth in a car tire above the water behind my house.' We find sloths in the strangest places. When Eric calls us about the guest that has been staying in his backyard for the last couple of days, we know we've got a special case at our hands.
When we arrive at Eric's home near the Suriname River, we are greeted by five large but friendly dogs. That explains a lot.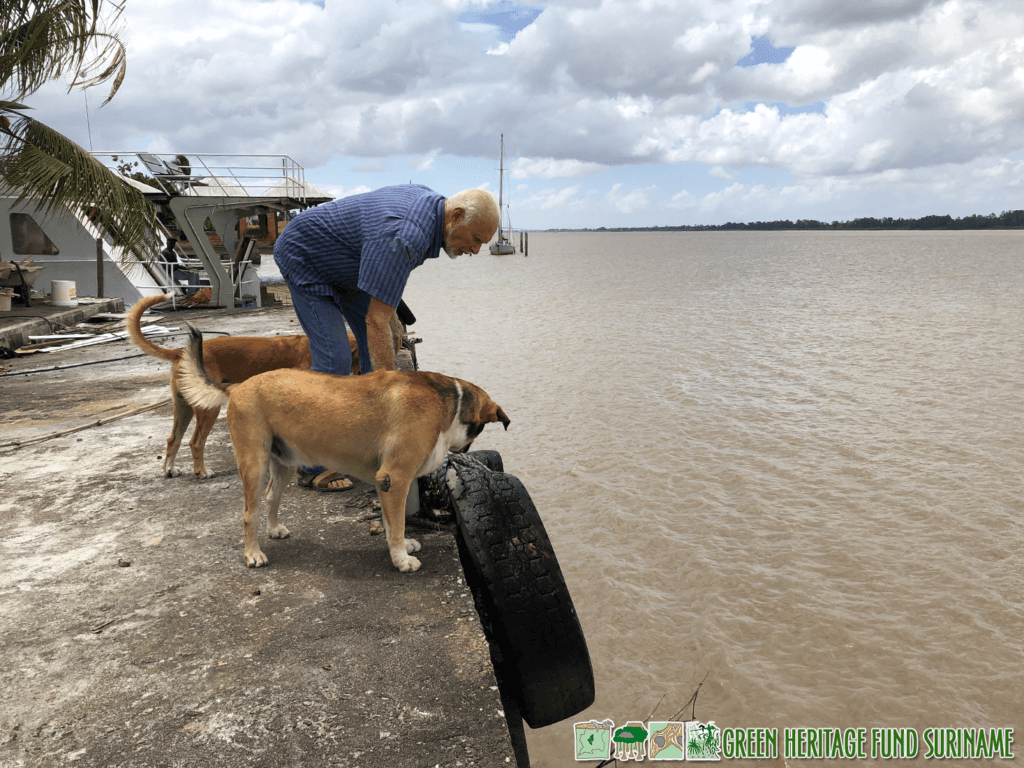 Our mission is clear: getting the animal out of the tire without Monique, Eric or the sloth taking to the seas. The dogs are sent inside and the catch pole, net and crate are laid out. Eric's wife, son and employee assist us. Optimistically, the six of us set to work.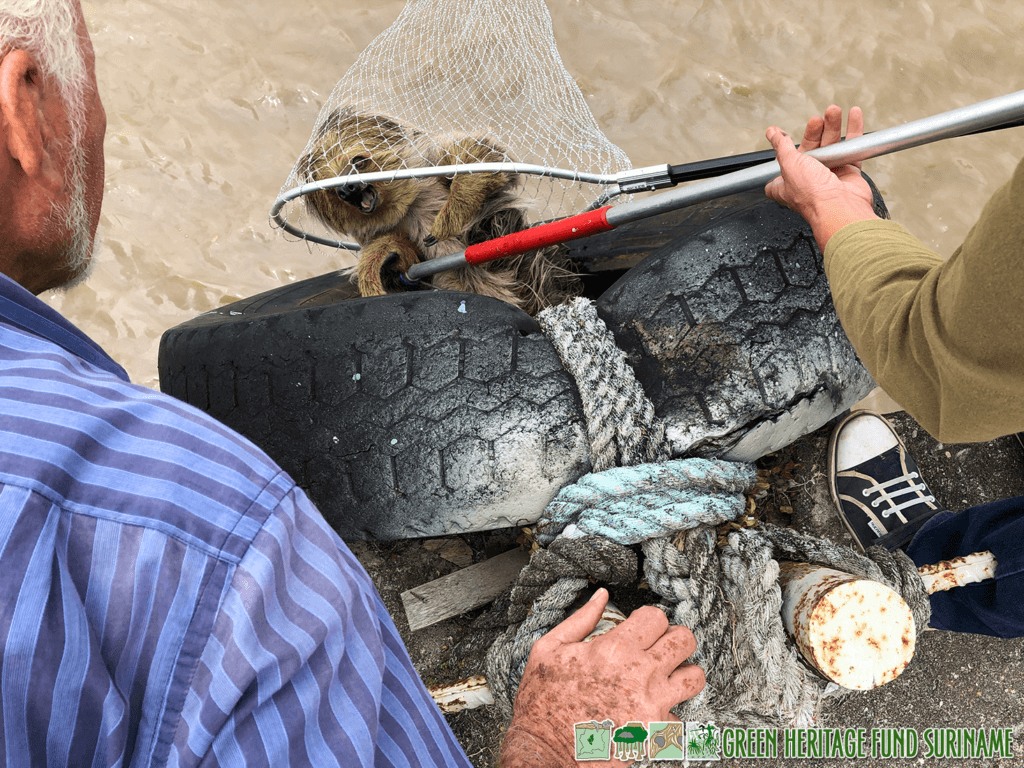 The sloth is less optimistic. He disentangles himself from the noose – a unique achievement – and returns the net. After a brief wrestling match he grants us the victory and reluctantly lets himself be lowered into the crate. The job is done.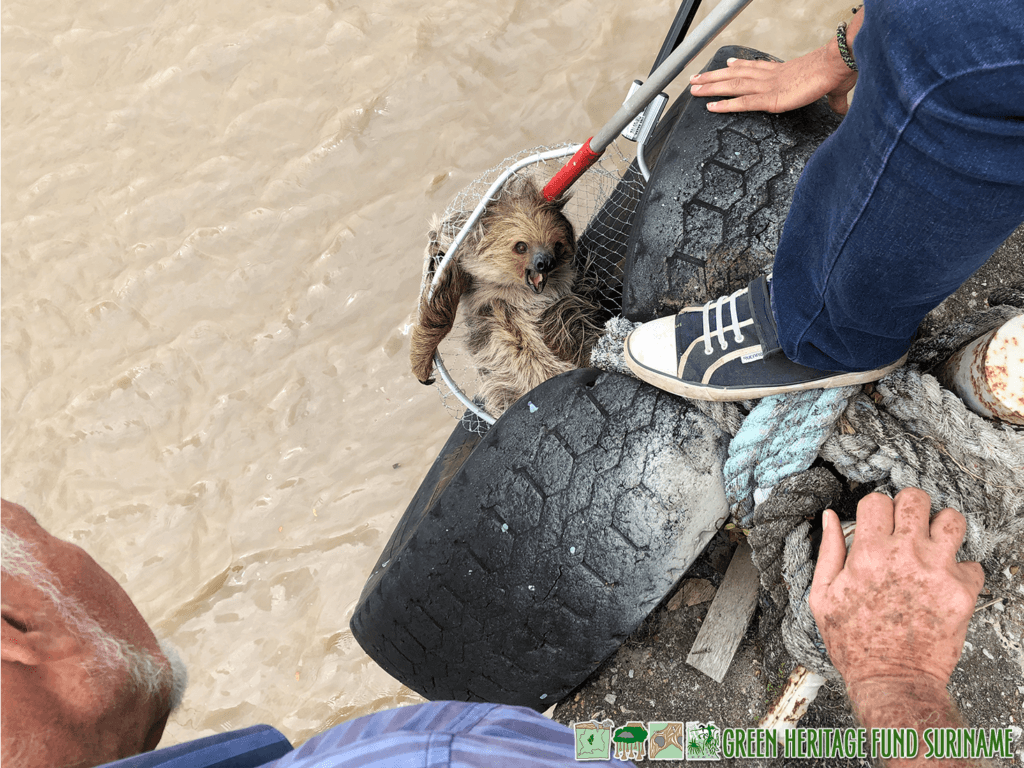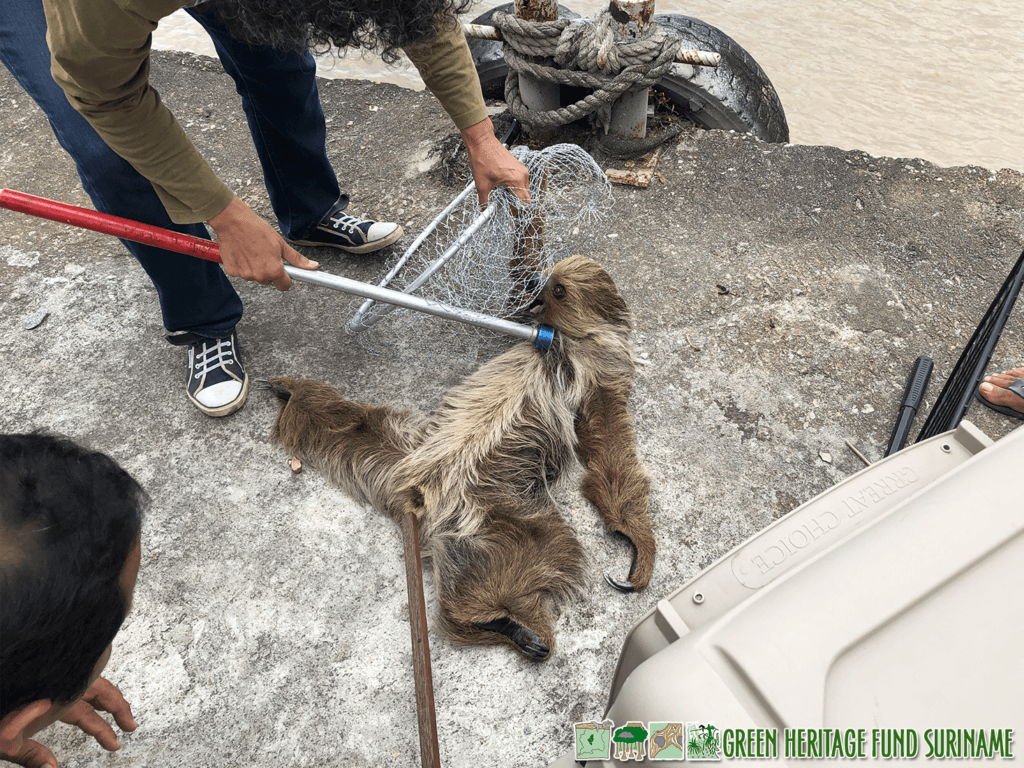 Eric treats us to homemade lime juice and as we sit at the garden table he proudly tells us about the nature that surrounds his home. The sloth is christened Henderic.
Meanwhile, Henderic has been doing a lot better. He recovered from his adventure at the sloth wellness center and was released near Bloemendaal the next day, where he is happily hanging from a branch, unhindered by dogs and catch poles.