Paramaribo – Thursday June 8th is World Oceans Day, a fact that Green Heritage Fund Suriname (GHFS) will commemorate with the recent film 'A Plastic Ocean'. The work of the foundation these days is all within the framework of the ocean with the expo of the book with the same name "The Sea of ​​Suriname"  travelling through the country. All this happening at the time when the largest global UN Oceans Conference was launched in New York on June 5th.
During his opening speech at the Ocean Conference, António Guterres, UN Secretary General, stated that a recent study had shown there would be more plastic in the ocean in 2050 than fish. He further said that "Oceans provide food, energy, water, jobs and economic benefits for people in every country …" but that "The truth is, the sea has a special relationship with all of us. It keeps us alive."
Currently, plastic pollution of our planet is one of the biggest problems for our ocean. With this film screening in TBL Cinemas on June 8 – two days before the birth date of Jacques-Yves Cousteau, the famous French marine biologist and cinematographer – GHFS wishes to emphasize that if we are aware of what we do, we can still change our behavior and prevent further pollution. This by simply making the promise to ourselves not to use plastic bags for one whole year. Let us support the global campaign of the two Balinese girls Melati and Isabel Wijsen "Bye Bye Plastic Bags" and make Suriname plastic free. SAY NO AGAINST PLASTIC BAGS.
The GHFS conducts this activity with financing from WWF Guianas, a partner who has actively supported GHFS initiatives for creating awareness about the ocean for several years. This is the 7th year World Oceans Day is celebrated in Suriname.
A PLASTIC OCEAN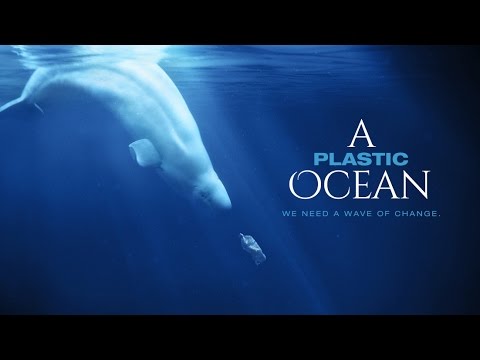 A Plastic Ocean is a documentary about the impact of plastic on our oceans. Journalist Craig Leeson stumbled in his quest for the illustrious blue whale on a huge plastic soup where a clean ocean should have been. In this documentary, Craig's team works with diver Tanya Streeter and an international team of scientists and researchers. They travel for a period of four years to twenty locations around the world to investigate the fragile state of our oceans. They find out the alarming truth of plastic pollution in our oceans and show solutions that can be applied immediately.
GHFS and the Ocean
The oceans, the biodiversity they contain, and their health are crucial to humankind, as 1 billion people are dependent on the proteins that provide healthy ocean ecosystems to them. The ocean produces 50% of the oxygen in our atmosphere and is crucial for regulating the climate on Earth. GHFS, along with partners such as WWF Guianas, continues to work for the proper management of our maritime area, including the establishment of a corridor for marine marine mammals in Northern South America, as well as clear regulation of fisheries in Suriname to ensure food security for the Surinamese population.
Like every year the message, although it is becoming more urgent, is that we can still save the ocean if measures are now taken to promote integrated management of marine and coastal zones. This would include establishing marine protected areas as well as protected coastal areas and controlling land-based pollution. Mangrove ecosystems should be protected as they are important as breeding rooms and they protect the coast and its human occupation.
With funding from: