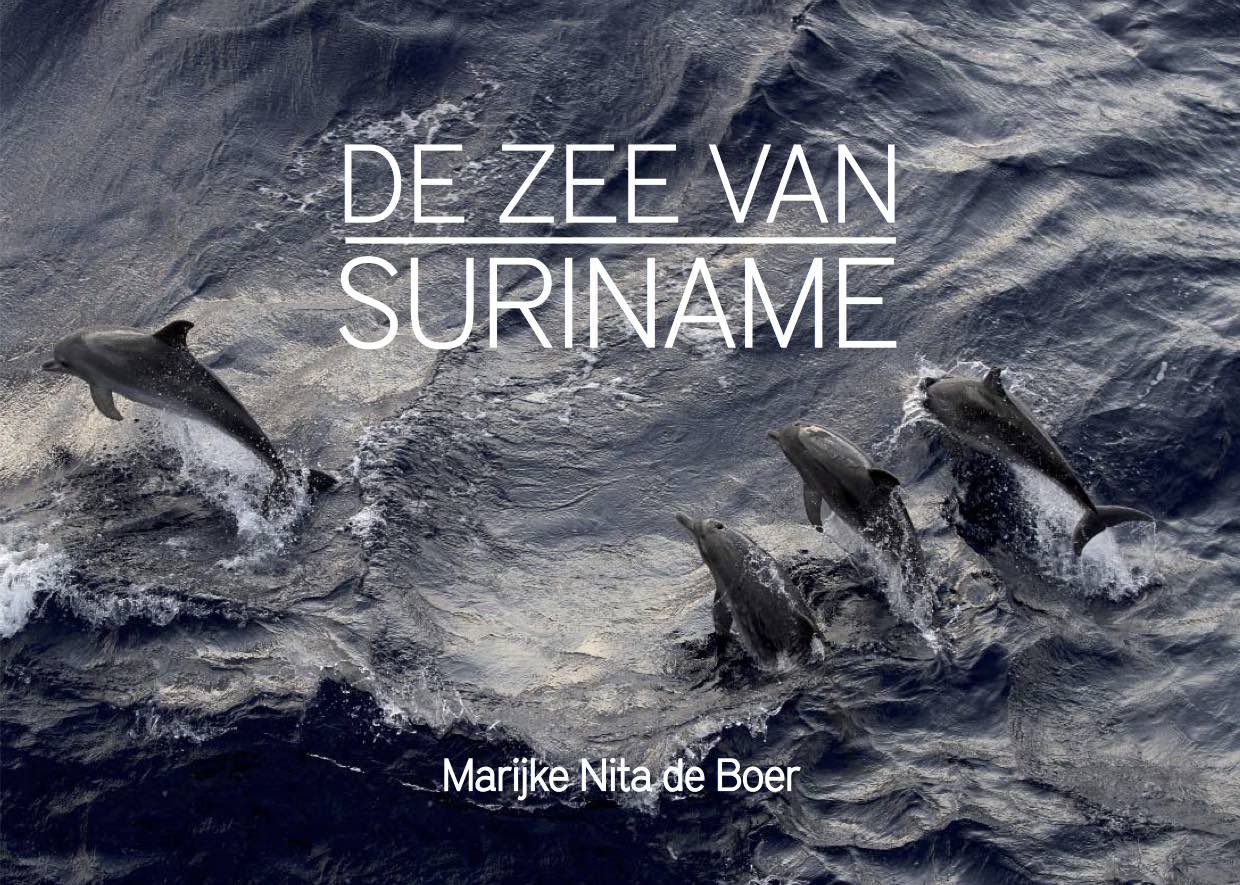 "Suriname is één van de groenste landen ter wereld en dit groen moeten wij beschermen en behouden", deze uitspraak heb jij misschien wel vaker gehoord, maar Suriname bestaat niet slechts alleen uit oerwouden en rivieren, die beschermd en behouden moeten worden. Hoe zit het met het 'blauw' dat voor onze kust ligt?
Als kind of tiener heb jij misschien vaker plaatjes van walvissen in boeken gezien of spannende films over reuzenhaaien of springende dolfijnen bekeken. Maar wist jij dat deze dieren ook in onze zee voorkomen? Op dit moment voelt de zee van Suriname meer als een mythe aan, een sprookje dat heel vaag besproken wordt tijdens een aardrijkskundeles, maar verder wordt het niet meer behandeld en bezit de gemiddelde Surinamer weinig kennis over onze zee.
Dit boek " De Zee van Suriname" is geschreven door mariene bioloog Marijke de Boer en is een product van de Stichting Green Heritage Fund Suriname.
Het doel van dit project is om meer kennis te verstrekken en nieuwsgierigheid op te wekken over onze prachtige zee die bruist van een grote diversiteit en unieke ecosystemen. Het boek is voornamelijk voor studenten bedoeld . Waar wij uiteindelijk naar streven is het creëren van bewustzijn over het belang van onze zee, zodat er ook betere maatregelen getroffen kunnen worden om de zee van Suriname te beschermen en te behouden.
Doneren of helpen
Het doel van Green Heritage Fund Suriname is om een maatschappij te creëren waarin bewust wordt gewerkt aan de voortdurende verbetering van het milieu en aan een groen, schoon en gezond Suriname.
Dit boek is gefinancierd door het GEF Small Grants Program Suriname bij UNDP en is niet voor de verkoop bedoeld, maar is onderdeel van een educatieproject.
Indien u interesse heeft om dit boek in de toekomst te kopen zou u een donatie kunnen doen om de financiering van de 2e druk te ondersteunen.
Met financiering van: