For some of you, this might be just an ordinary day.
Not for Green Heritage Fund Suriname.
This day reminds us of a beginning and an end.
 I will start at the beginning.
I remember the first day as a volunteer. Before the sloth wellness center was officially open, Monique's house was the rehabilitation and rescue center.  On my first day, Monique introduced me to all of the "residents". You had Lucas, Danitsha and…where is 19 November?
I was so confused hearing the name "19 November", I had no idea who or what Monique was referring to…suddenly we found her located on a shelf between books and files. 19 November, the sloth.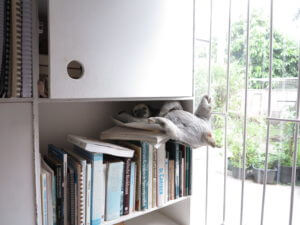 The story of 19 November is very captivating, almost movie-like. She was one of the last sloths that came in during our big rescue that started on 20 October 2012 and ended on 19 November 2012, with 19 November!
She loved hiding in odd places; between books, under a stove, a couch, you name it! If you left the door open for a few minutes, she would be outside sitting in the neighbor's mango tree. Then one of the volunteers had to wait until she got down, to bring her back inside.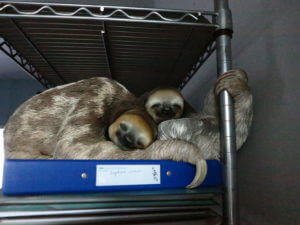 She was very curious and kept her wild instinct even though she was raised without a mother.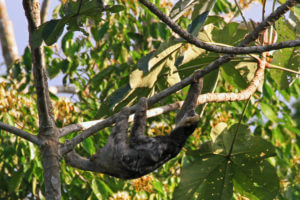 Her favorite food were the hibiscus flowers, her whole face would be yellow, covered in the nectar of these flowers.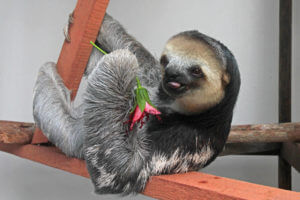 We did our best to take care of all the sloths we rescued but it is very challenging to prepare the sloths for the wild without a wild environment to practice these skills.
In 2017, our sloth wellness center was ready and all of our "residents" were moved to Saramacca. During the big move, we observed how the animals would react in that environment before letting them go. After a while, all of the animals were released back into the wild. Including our dear 19 November.
19 November remained close to us, so we could regularly see her. And after almost a year, she came a lot closer, and we noticed she had a baby. A baby, who hopefully does not have to witness the horrors of deforestation like she did.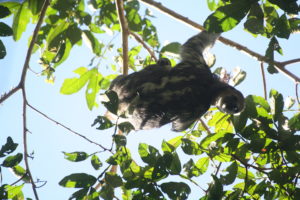 Dear 19 november,
Wherever you are, we are thinking of you, you are a true ambassador of the forest. The reason why we do what we do. Thank you for everything!
Love,
The G.H.F.S Team