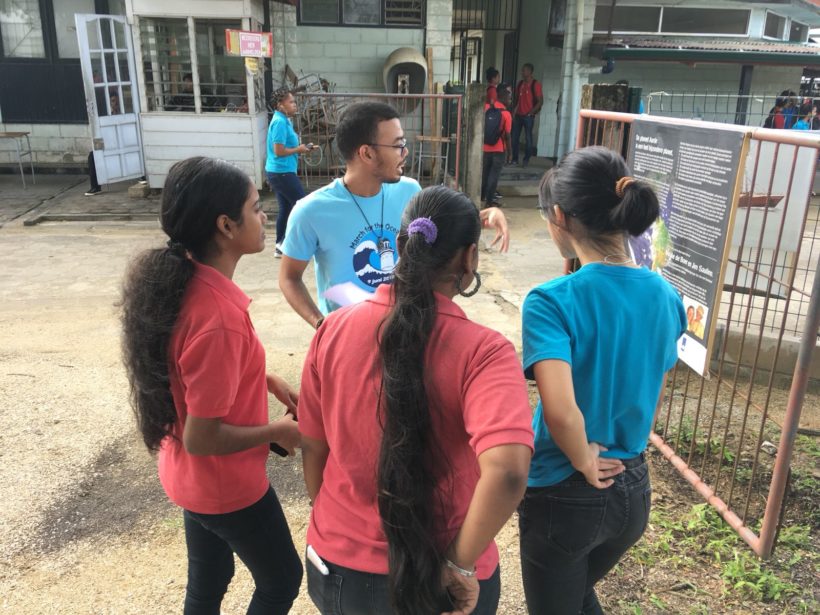 School visits to inform students from senior secondary school about the sea of Suriname in the capital Paramaribo are conducted by the GHFS team. At each of the visits students are surveyed to gauge their knowledge and interest in the marine area of Suriname and beyond.
See Marine Interactions works on people centered advocacy required to successfully confront and reduce human threats to the marine environment and enhance climate resilience and food security in the coastal and marine environment. The Green Heritage Fund Suriname engages with coastal communities, the general public, civil society groups as well as political parties to engender a positive change in societal attitudes towards the marine environment by enhancing awareness and knowledge of Suriname's unique marine environment. Activities to strengthen capacity and enhance national awareness are carried out to facilitate the ability of coastal communities, civil society, and the general public to advocate their interests and better understand and positively influence their environment.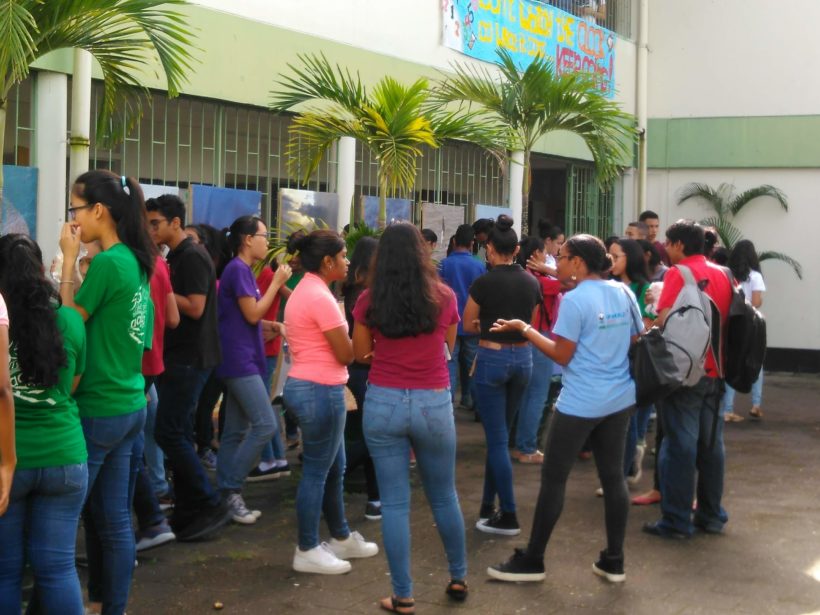 The expected outputs and planned activities of See Marine Interactions have a common orientation, empowerment of coastal communities, and increasing knowledge and awareness of the marine environment in Suriname to promote a positive shift in societal attitudes and behaviour towards the environment. The expected outputs are designed to maximize the feasibility of achieving the project objectives and to address the challenges and mitigate the threats to sustainable development, climate resilience, and food security in the coastal and marine environment of Suriname.
About Shared Resources, Joint Solutions
Shared Resources – Joint Solutions (SRJS) is a 5-year strategic partnership between IUCN NL, WWF Netherlands and the Netherlands Ministry of Foreign Affairs. Together with over 50 NGOs and civil society organisations in 16 low- and middle-income countries and international partners, the aim is to safeguard healthy, biodiverse ecosystems in order to protect climate resilience, the water supply and food security. This is done by strengthening the joint capacities to increase influence in multi-stakeholder partnerships with governments and businesses. Together, we are working to strengthen our leverage in successfully advocating for inclusive and green development.
The "Shared Resources, Joint Solutions" (SRJS) programme in the Guianas focuses on safeguarding three ecosystem-based `International Public Goods` (climate resilience, water and food security, in three critical landscapes: (1) Southern Guianas; (2) Central Guianas with Greenstone Belt; and (3) Coastal Zone and Marine Environment. The intention is to work towards sustainably managed landscapes, that provide the most essential ecosystem services on which local communities and the broader economy depend. The programme implementation occurs through a diverse group of partners, primarily Civil Society Organisations (CSOs) and local communities, but also public and private sector stakeholders. The SRJS programme addresses priority terrestrial and marine issues, which significantly affect International Public Goods at a national and landscape level. Efforts will be focused on four conservation strategies: (1) resilient forests and savannahs ecosystems strategy; (2) resilient freshwater ecosystems strategy; (3) resilient coastal and marine ecosystems strategy ; and (4) sound environmental governance strategy.